Nowadays,many parents want to give their children a nice bedroom.

The modern style is perfect, because children tend to clutter their room . It emphasizes on the sense of minimalism and simplicity. Even though the room is small, it can look bright and big with perfect decoration style. To represent the modern feeling, you can paint the wall with vivid, bright and solid colors.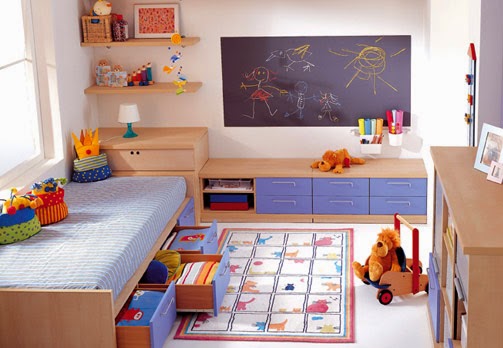 If you want to enjoy pattern in modern children bedroom ideas, you can choose stripes, geometric shapes, polka dot and tribal print. If you want to enjoy popular color combination, choose blue, pink and brown. There are many types of themes to apply on the modern children sleeping area. You can select the native American, sport, rainforest, dinosaur, princess, Harley Davidson, renaissance, jungle or even rock and roll themes. Choose the one suitable with personality of your kids. The furniture should be available in clean and subtle lines.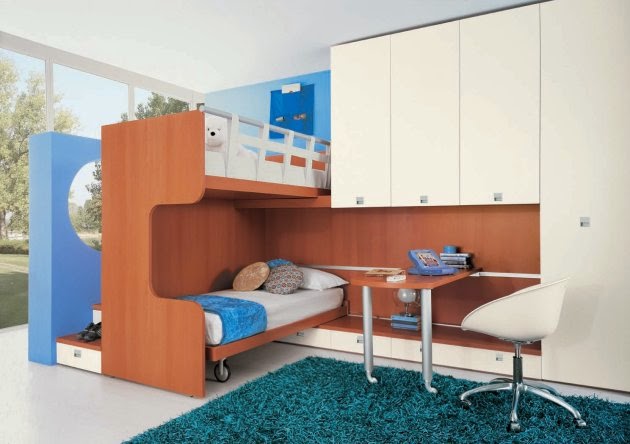 What is more ,you can purchase a table or even floor lamp if the kids need more illumination when he or she wants to read or study in their room. Choose the lighting fixtures wrapped in metal accent to carry the shining feeling in modern children bedroom ideas.