ocean sky projection can relax
Now we all live in reinforced concrete countless big city, for the nature, seems to have become more and more distant. Since the work is too busy to get in touch with nature, then there is designers came up with other ways for us to let us in the home also can accept the nature of their washing.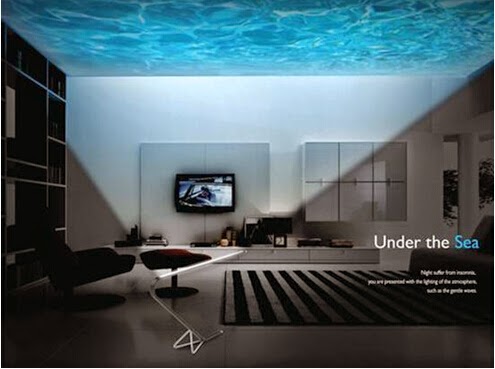 In general, use lightmimic The wave of The Sea or sky, slowly and projected onto The ceiling, live and work to help people relieve pressure, promote sleep projection lamp is common in The market, but The designer Kim Edo brought The "Under The Sea" Sea/sky projection lamp or open up a new idea.