6 Great Tips and 25 Modern Dining Room Decorating Ideas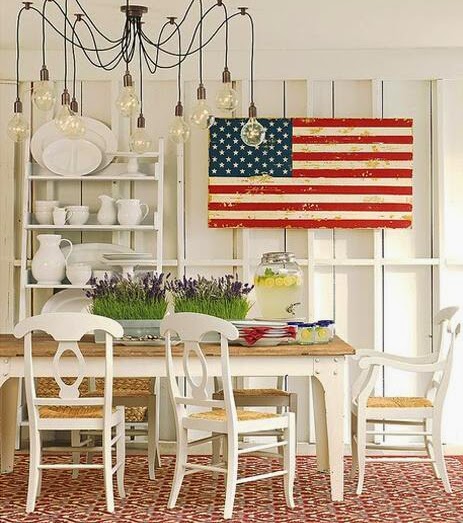 Floor tiles, laminate and hard wood floor are the best options for dining room decorating in homes with young children. Folding dining tables are a space saving furniture for modern dining room decorating that allows to maximize space in small rooms and create multifunctional interior design.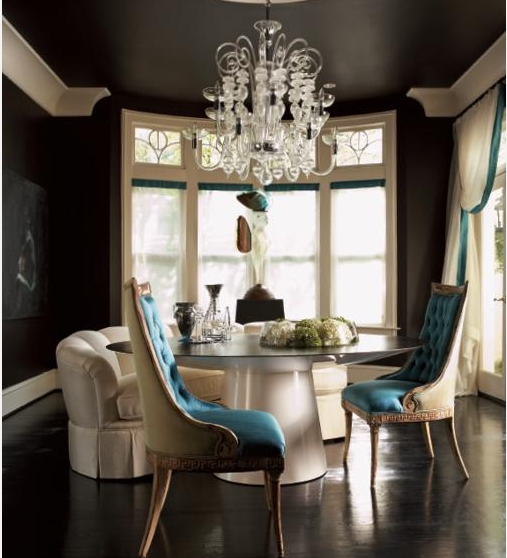 Functional and modern dining room decorating ideas
1 Durable and strong floor decor materials and large dining table design bring comfort into dining rooms. Practical and durable, simple natural decor materials are especially great for dining rooms in eco style and for homes with young kids.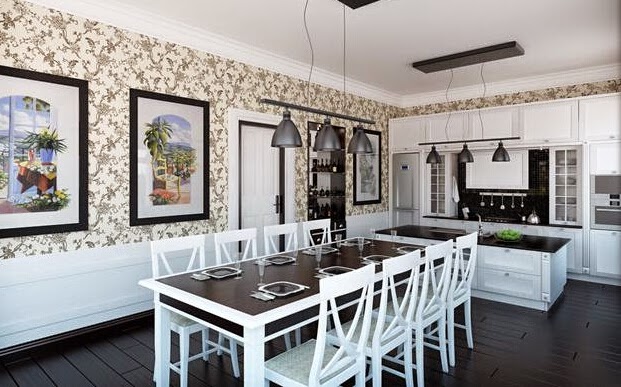 3. Attractive wall decor and table centerpiece ideas, floral arrangements or decorative vases without scented candles, help create stylish and interesting dining room decorating.
4.Light paint colors are great for ceiling designs in dining rooms. Light paint colors raise the ceiling and make living spaces feel airier and more spacious. Light warm colors improve mood and create very cozy, inviting and festive atmosphere in modern dining rooms. Dark color shades can be combined with light room colors to add elegance and coziness to dining room decor.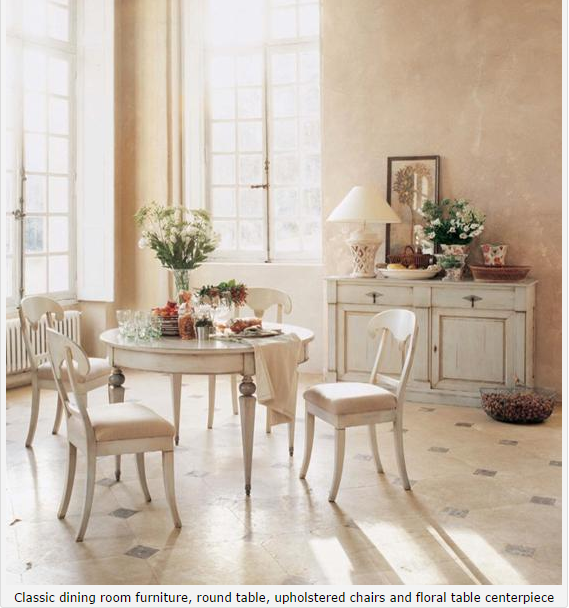 5. Moldings and two level ceiling designs in classic or contemporary style are excellent ideas for breezy dining room decorating.
6
Symmetrical dining room decorating ideas feel more formal. The dining table, placed in the center emphasize the formal task of the interior, but other furniture pieces, like wall shelves, cabinets and house plants can add asymmetrical details to modern dining room decorating and compliment interior design with surprising accents and unusual furniture placement ideas.