Chandeliers are gorgeous in today's interior design. You have the choice of keeping the traditional look of the past or starting a new trend of your own!
3 – Cascade, by Murray Feiss – $340.00 to $1010.00
Elegant transitional design by Murray Feiss. Made of steel and sparkling crystals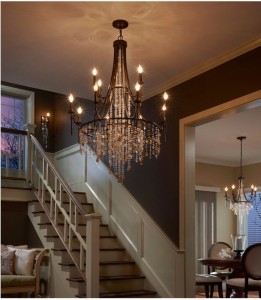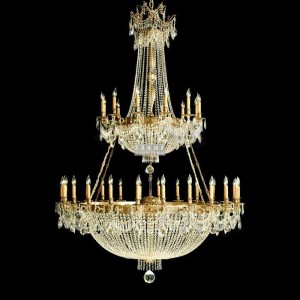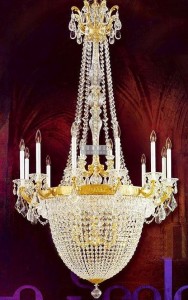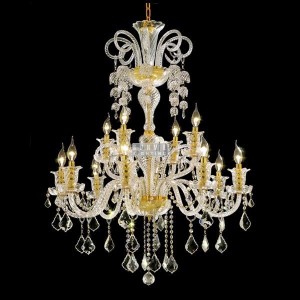 4 – Vol de Cristal, by Fine Art Lamps – $5187.00 to $11340.00
The Vol de Cristal Collection presents innovative lighting designs evocative of wings in flight. Graceful sweeps of tapered beveled crystals are precisely set in metal wings and feature an airy platinized silver leaf finish for a refined visual effect to uplift any traditional or contemporary setting.