Shabby chic is one of the most "in" trends in the world of interior design in the past few years. So, what is shabby chic? The "shabby" refers to the vintage style of many of the pieces. However, it's also "chic," meaning that everything is put together just right. Shabby chic designs are composed of mix matched furniture and eclectic accessories. The color palette tends to have a lot of whites, with neutrals and pastels being other core elements of the overall design. When it's all put together, a shabby chic design has a soft, feminine feeling overall.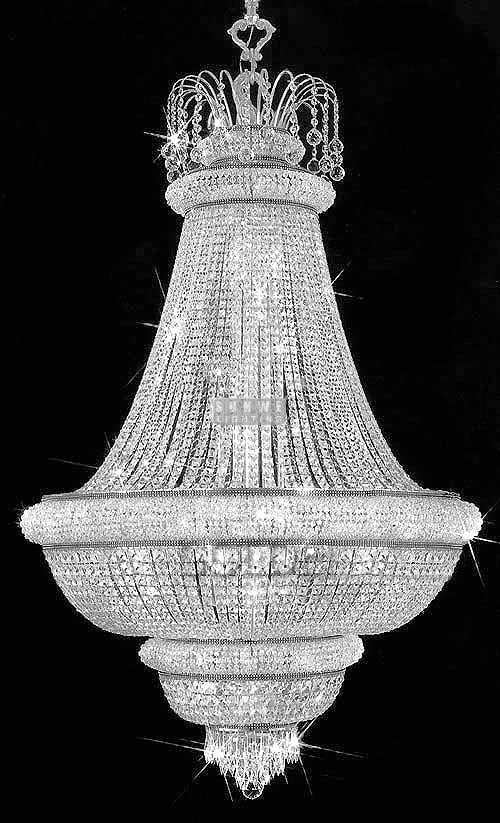 What kind of lighting should you choose for a shabby chic room? Lighting is very important for this design as these spaces are characterized by the light, airy, open feeling. Our
hand painted chandeliers
are ideal for the shabby chic color palette, such as the one featured above. Other colors available include pink, ivory, and pear green. Kingdom Lighting also has
antique style chandeliers
. These light fixtures are perfect to add to the vintage feeling of the room while still adding that feminine touch with the sparkling crystals.
Visit worldchandeliers.com to browse through the entire collection of crystal chandeliers to find the perfect one for your home.